OUR MISSION IS TO HARNESS OUR CREATIVITY INTO A VIABLE SOLUTION
Parnassel is a digital creative agency. We focus on design, consulting, and technology. We've been building unique digital products, platforms, and experiences for the past 12 years. Each of our endeavours is guided by a strong sense of craftsmanship and passion for the web. We strive to create meaning and value for our customers and their users and seek to imbue our products with a sense of wonder. We are a diverse team of creatives from many backgrounds with a shared desire to help make the web a better place by crafting the best digital experiences.
Our motto, "Design with depth," reminds us that design is not a decorative art, but rather a problem-solving discipline.
The Right Tools. The Right Solution.
True design combines empathy, creativity, and rationality to develop innovative solutions that solve real underlying problems for users and customers.
The greatest business success comes from taking a long-term view, and any reasonable long-term view would account for human nature, human needs, human emotions, and human aspirations. That's why a disciplined, thoughtful, and user-centered process is at the core of everything we do.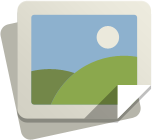 Beautiful Imagery
Images tell a story, share a feeling and reveal information to your viewer.
Images Tell A Story
Parnassel will incorporate beautiful imagery into your project so it stands out to the world.

Intuitive Options
Our intuitive options allow you to quickly and easily customize your web site.
Interfaces Matter
Options are useless without a clear understanding of what they do. We include intuitive, easy to use options.

Responsive Design
No matter what screen size or device, rest assure your content will look amazing.
Looks Amazing
Your content matters most, and needs to be accessible anywhere, anytime. This happens with our framework.
We Thrive Ourselves On Creativity, Intuition & Determination.
In just a few years, Internet has become one of the most significant cultural developments of our times: Internet sites have turned into essential tools for purposes of information exchanges, work, communication, as well as marketing, promotion and commercial transactions.
We Are Creative
The multimedia approach combines different media types such as graphics, sound, video, text, animations and interactivity. Alone, each of these types is effective, but when combined, they can dramatically improve the effectiveness of the presentation, thanks to involve the five senses. Multimedia enables you to instantly communicate a difficult concept or a complex emotion with the right image to its target audience.
We Have Intuition
You are looking for a professional Web service in Israel for your Website Design and development ; need a Domain name  and want an affordable hosting plan, locking for a E-commerce solution with an interface allowing you  Managing your web Content; and to translate your website , A service of website Maintenance  And you want your site accessible.
We Are Determined
Parnassel, your partner to create today tomorrow's multimedia products.
To contact us or to call us : +972 52 640 94 00 with regards to questions, queries or information
You have an interactive presentation project requiring 3D animations in Video format Or with Flash animations  with an intuitive GUI  presented on CD room. Then print it on your Advertising brochure , With imaginative illustrations and creative logos. You are in the right place.
We're Here To Help Your Business Blast Off!
Through Creative Ideas, Innovation & Sheer Determination